Were you too busy basking in the sunshine this weekend to pick up the papers?
Do not fret, Wild Card is here to give a brief round-up of the stories that stood out to us.
1. Social Media: The Next Generation.
Bored of 'selfies' on Instagram? Tired of seeing your friends put up their ultrasound photos on Facebook? We are. For this reason, we were intrigued by The Observer's list of new social media channels to look out for. For example, 1SE (One Second Everyday). One Second Everyday pretty much does what it says on the tin – it allows you to document one second, every day. By making a montage of your video clips in calendar form, you can refer back to what you did months ago with a click!  http://bit.ly/13fukbX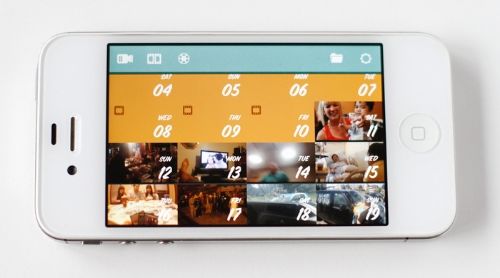 2. The Coupon Kid
Daily Mail on Saturday have documented a story whereby a 16 year old boy has been labelled as the 'voucher vulture' for his frugal ways. Although this nickname may sound like a modern-day comic book villain, he is actually every mothers dream. This savvy teenager managed to get his families weekly shopping for a bargain price of £1.62 instead of £105.88, all through collecting coupons.
(N.B We did notice that on the receipt there was a large amount of cat food, so perhaps you have to make sacrifices on the quality of your meals?) http://bit.ly/13fscRx
3. Ellen Gallagher at Tate Modern
Until 1st September, Ellen Gallagher will be exhibiting her portfolio of work at Tate Modern under the title 'AxME'. By taking inspiration from a range of artists, such as modernist Man Ray and Conceptualist Sol LeWitt, Gallagher creates an exhibition that is meant to be thought-provoking and politically challenging. Views have been mixed across the papers this weekend so we would love to hear your thoughts if you went! http://bit.ly/10lTWEe
4. School dinner revolution
A fifth of children polled by The Sunday Times have declared that their school dinners are not up to scratch. Would you agree? It was startling to see how some schools were offering 'chip day' while other children were discussing how they have the option of steak, steamed fish or lamb moussaka! http://thetim.es/16Tjo6F
5. Do you know a grey-haired Scotsman called Steve?
According to a survey taken by Cadbury Heroes, you are the happiest man in the country if you are called Steve, have grey hair and are from Scotland. Do you know anyone that goes by this description? We'd love to hear from you! For women, you are the happiest if you're called Wendy but the unhappiest women are Tina and Rebecca (although we strongly disagree at Parker Hobart, our Account Executive is always full of the joys of Spring..)  http://bit.ly/YD26bq